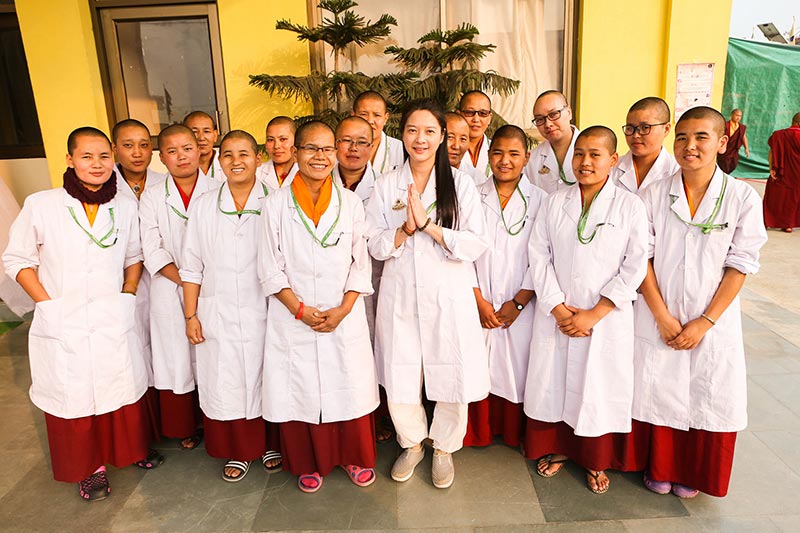 15 nuns joined forces with professional Chinese incense maker Ru-Ruei Chung, translator Ani Jangchub and Dr Dawa to make high-quality Tibetan incense, an income generation project to support the education of the nuns.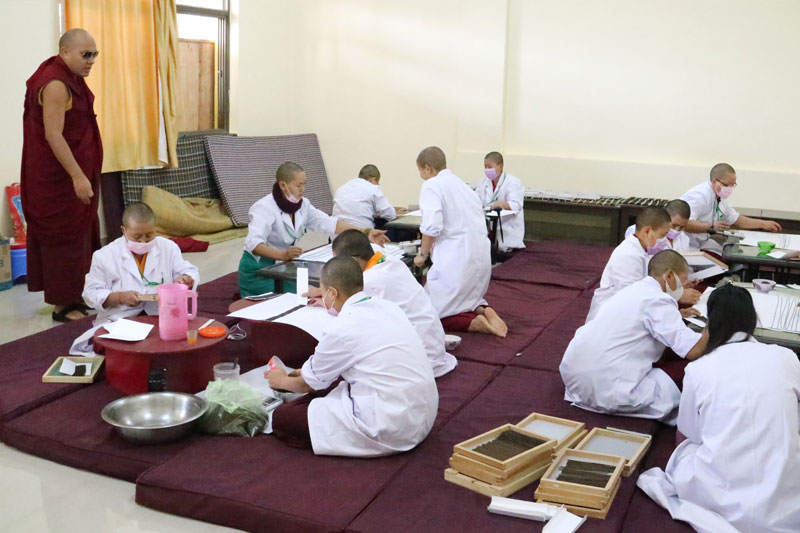 Gyalwang Karmapa visited the workshop every day to check on their progress.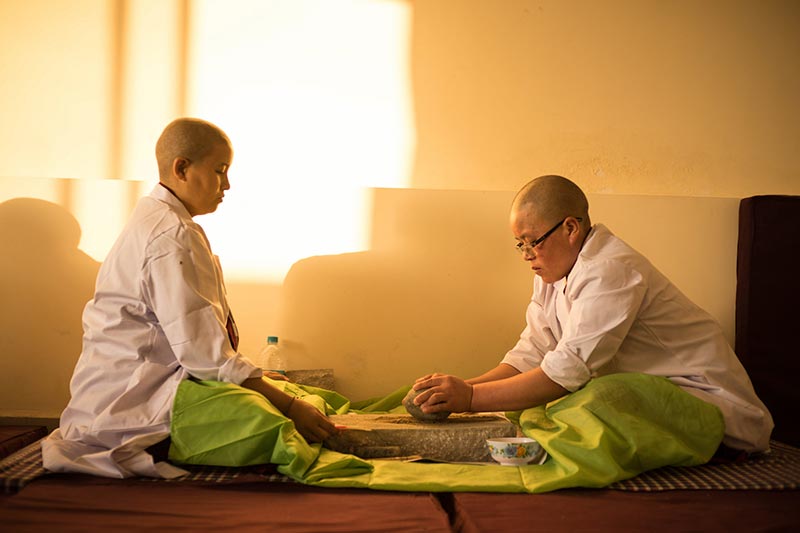 Using only the best quality, natural ingredients, the nuns' first task was to grind down the herbs and special substances.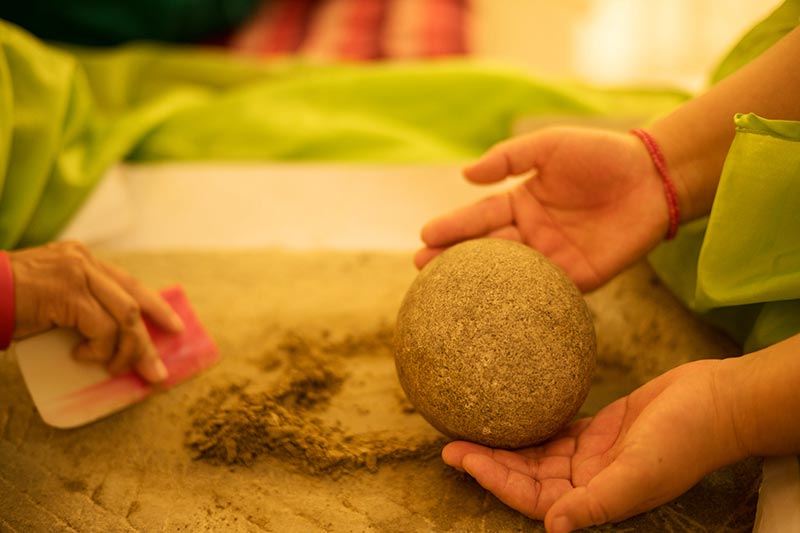 This was done by hand using traditional methods: a large round stone was used on a stone surface. It was physically demanding work and many nuns suffered blisters during the nine days it took to prepare all the ingredients.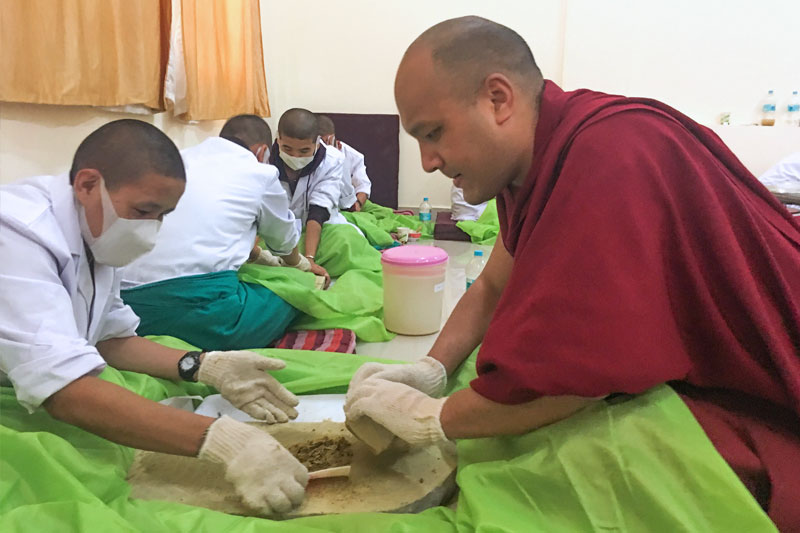 His Holiness worked alongside the nuns.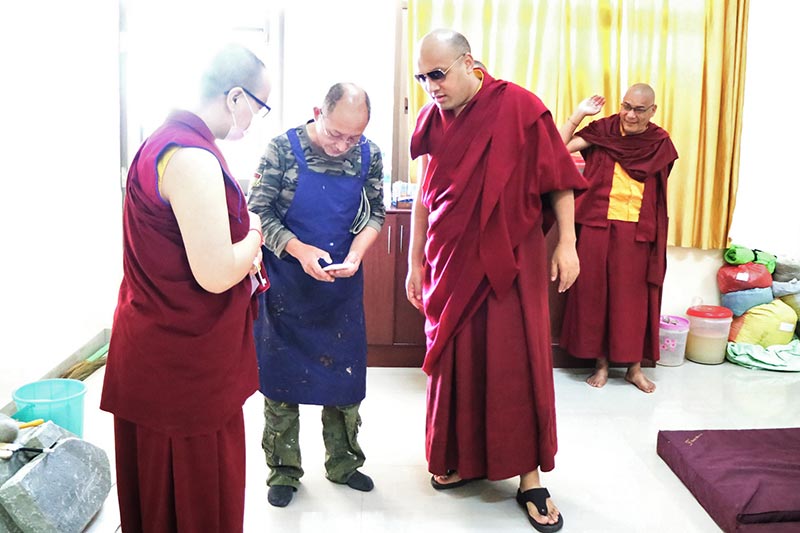 And also spent time conferring with Dr Dawa and Ani Jangchup Dolma.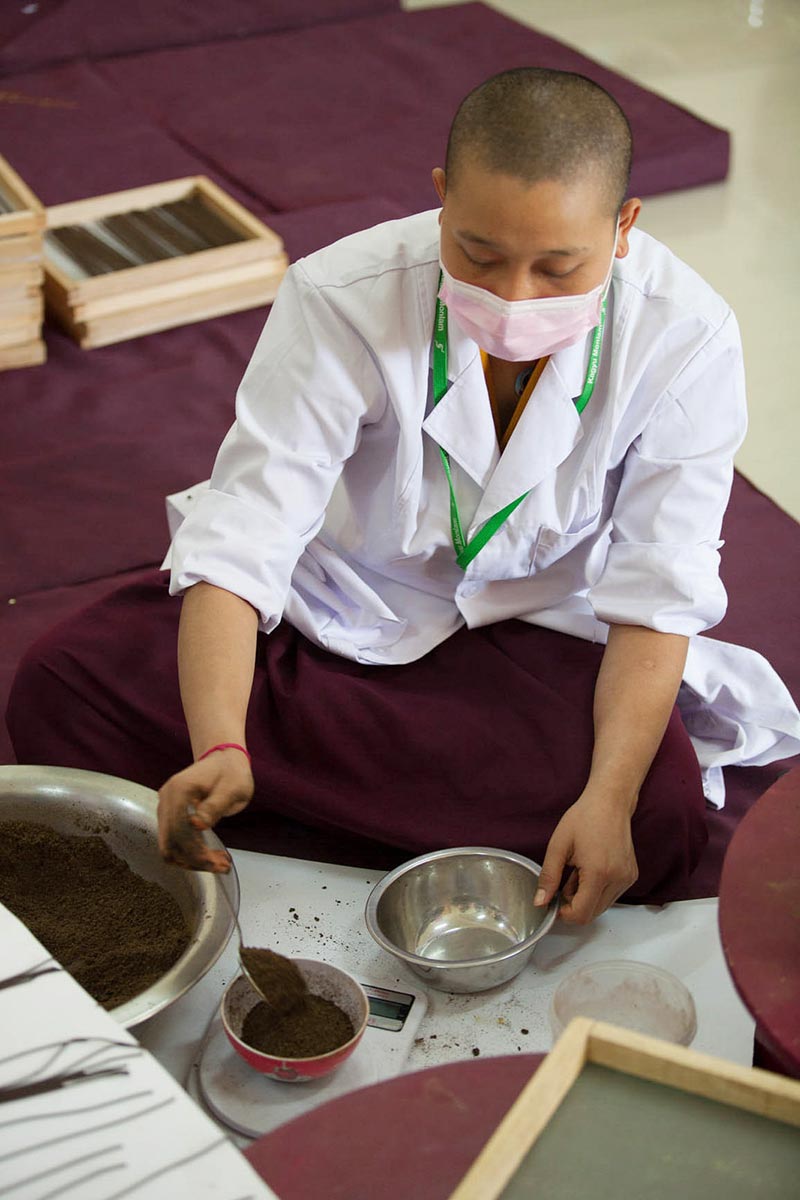 The ingredients had to be measured carefully and mixed together.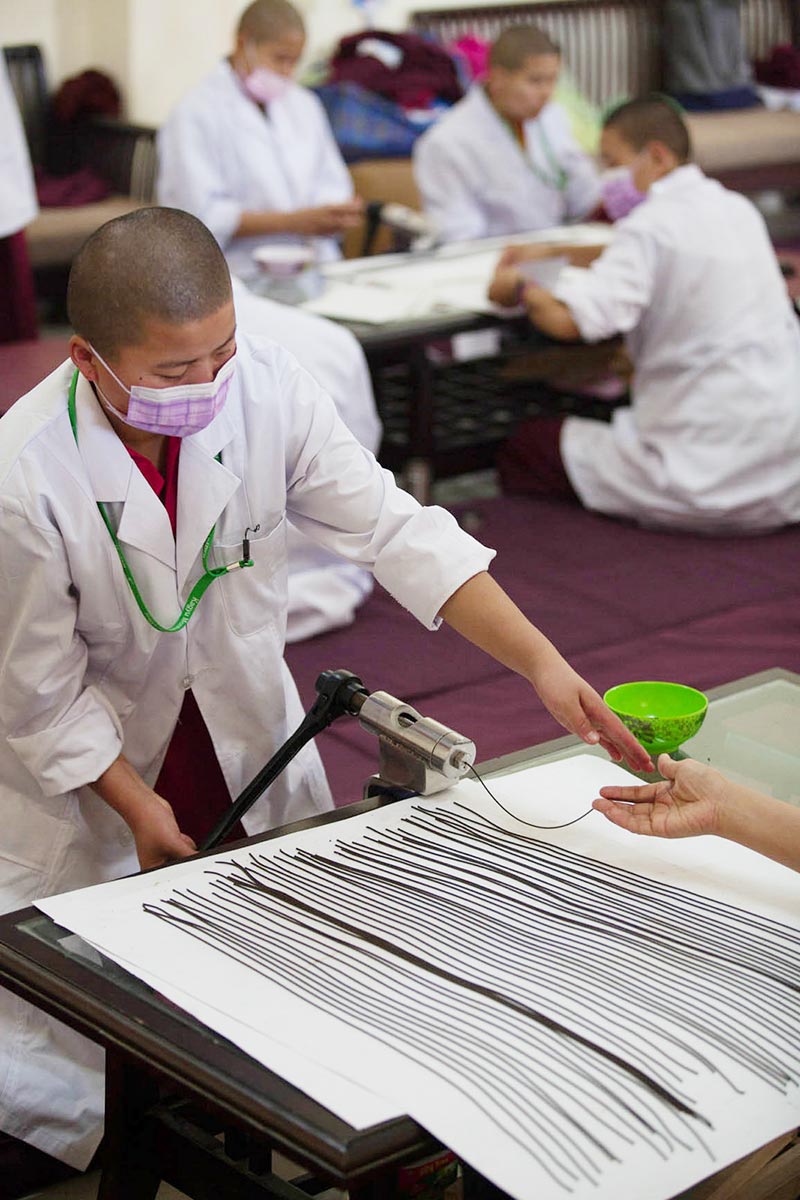 The mixture was then fed through a special machine to produce long spaghetti-like strands of incense.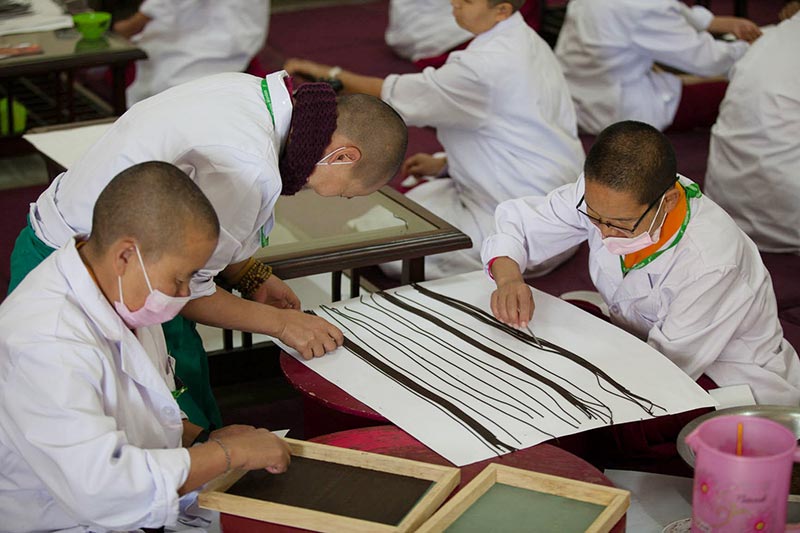 These strands were carefully separated…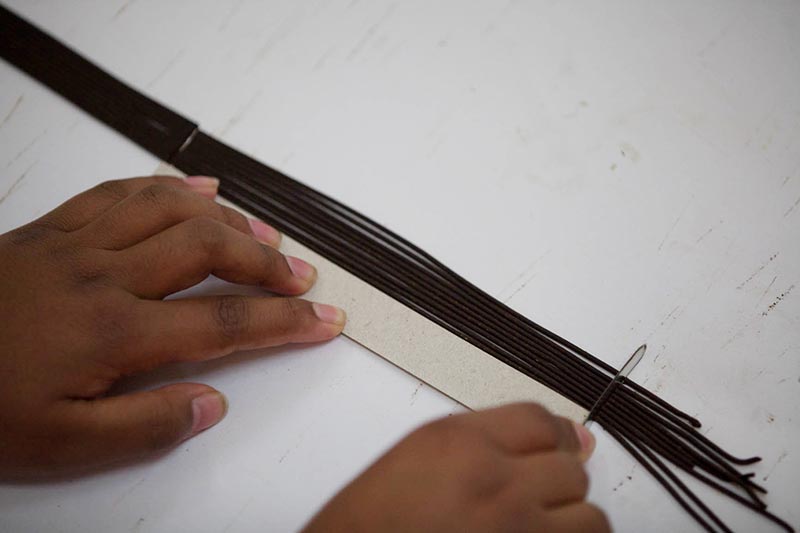 And cut to the same length...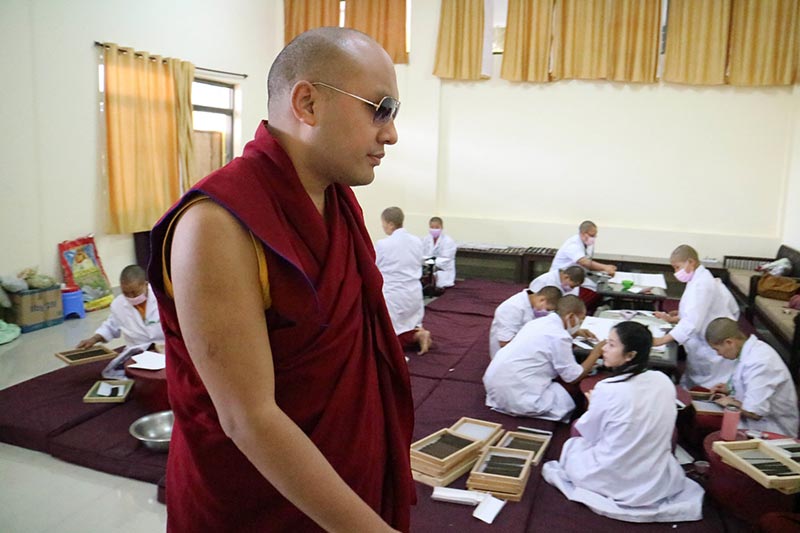 His Holiness took a keen interest in all parts of the process.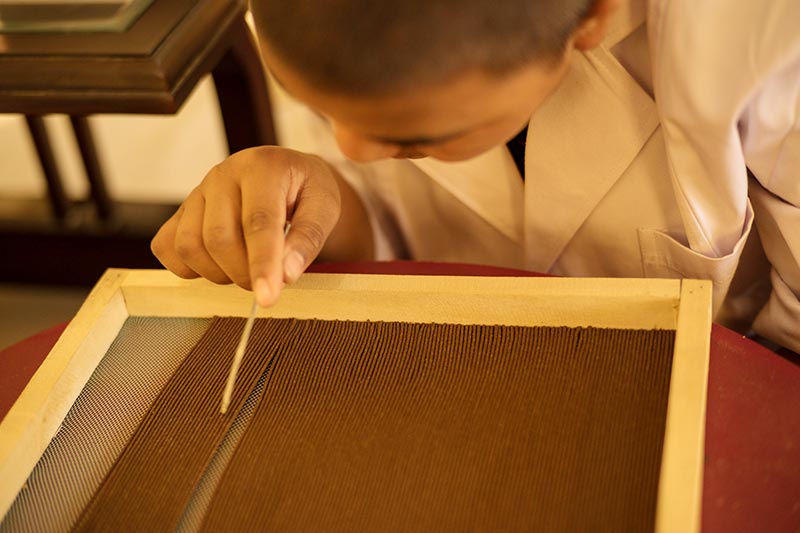 The incense was laid carefully in wooden boxes and placed on the roof to dry.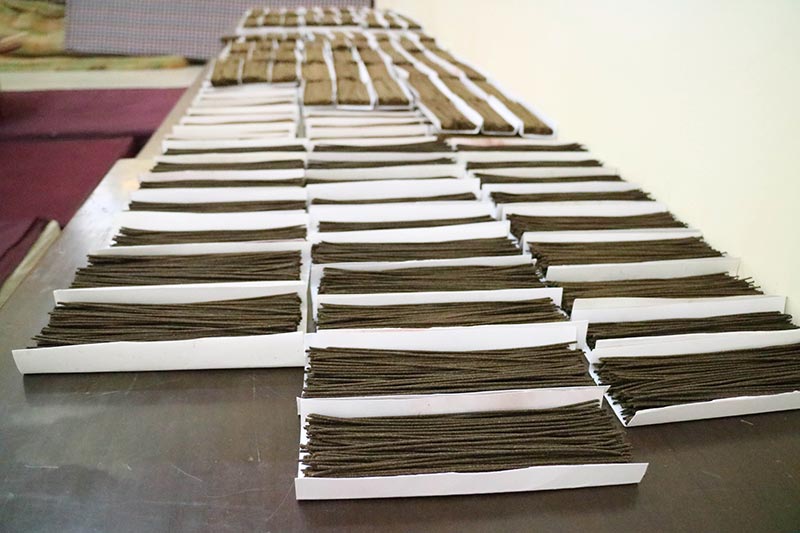 Once dry, the sticks of incense were divided equally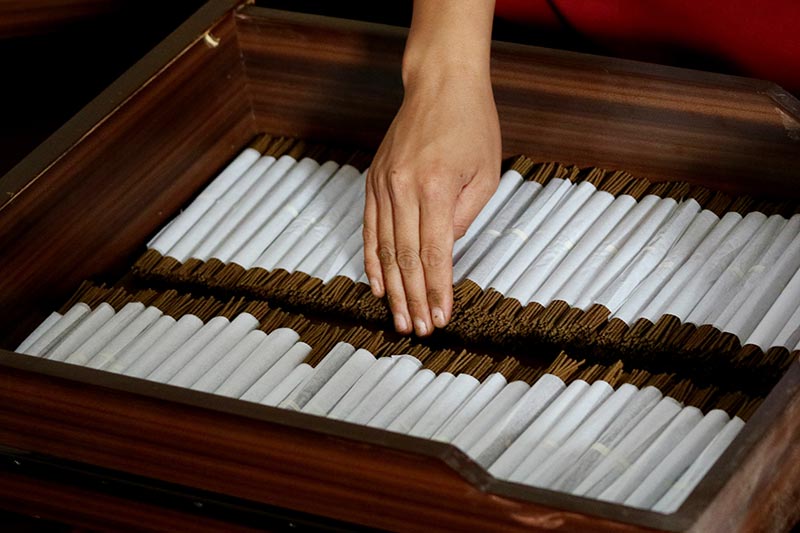 And packed into bundles.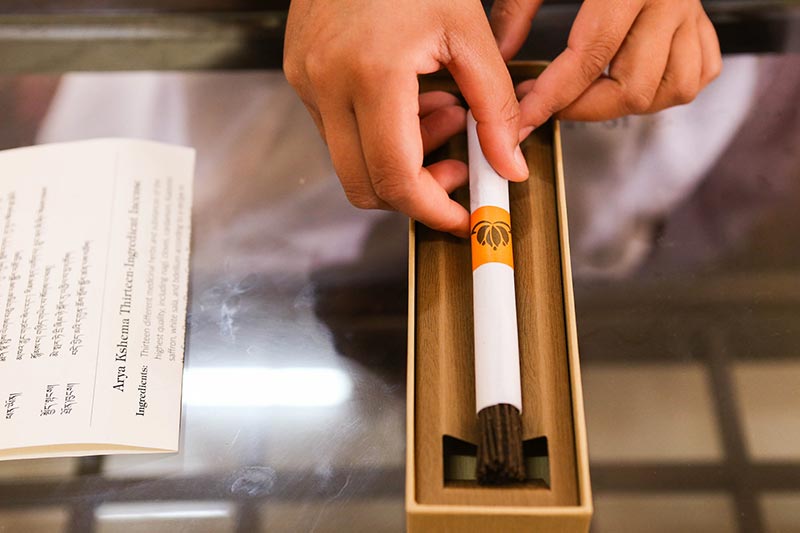 The bundles were placed in individual boxes with an explanatory leaflet describing the contents and benefits of the incense.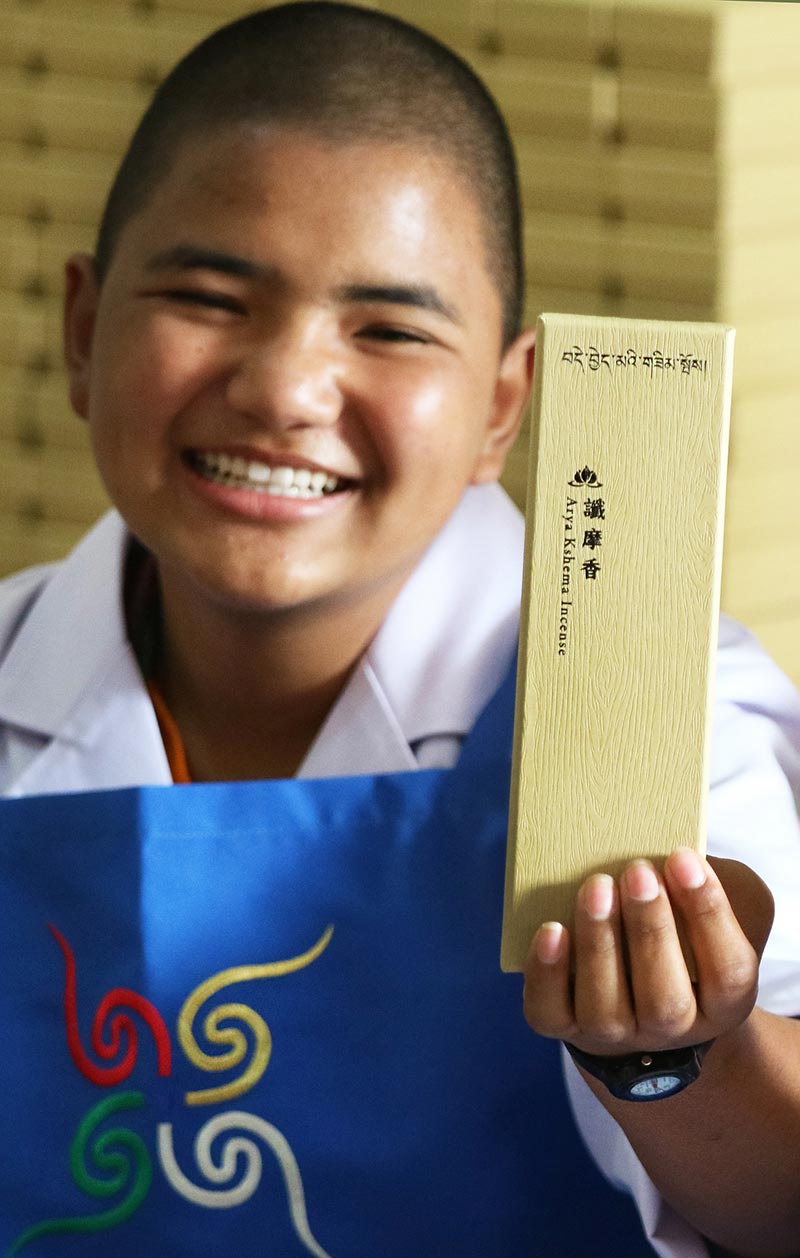 This is the most expensive incense made from 13 special ingredients.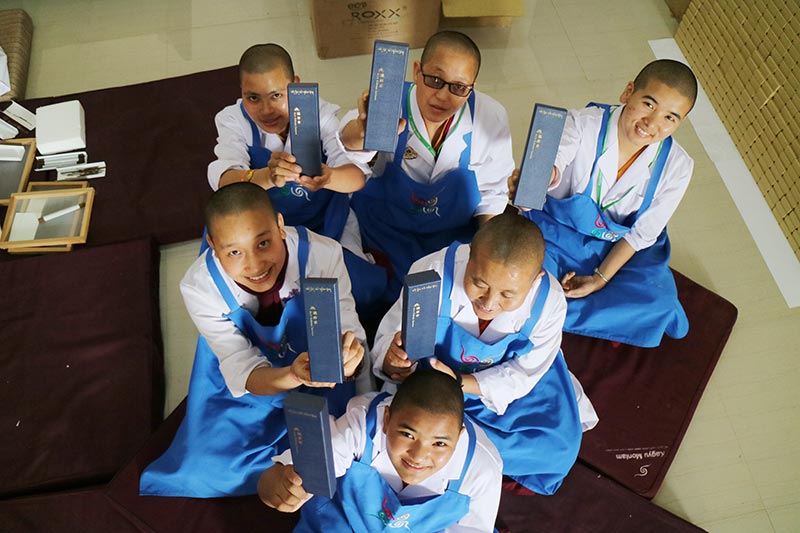 The blue boxes contain the cheaper one which contains only 2 ingredients.
Altogether the nuns made 1600 boxes of incense for sale.