January 28, 2020
Kagyu Monlam Pavilion, Bodhgaya
17 nuns from different Kagyu nunneries attended this third training course in Tibetan incense making, organised and sponsored by the Kagyupa International Monlam Trust. The course was run by Dr Dawa, assisted by Chiu Ju Yueh, a professional Chinese incense maker from Taiwan, and Chomo Jangchub Drolma, who acted as translator, as well as lead incense-maker. It covered all aspects of incense making and mainly focused on using traditional methods when possible.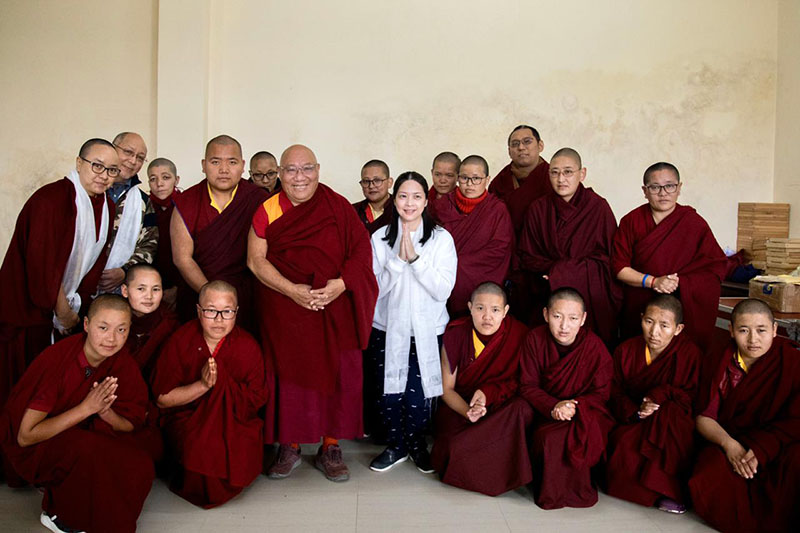 1. The Nuns.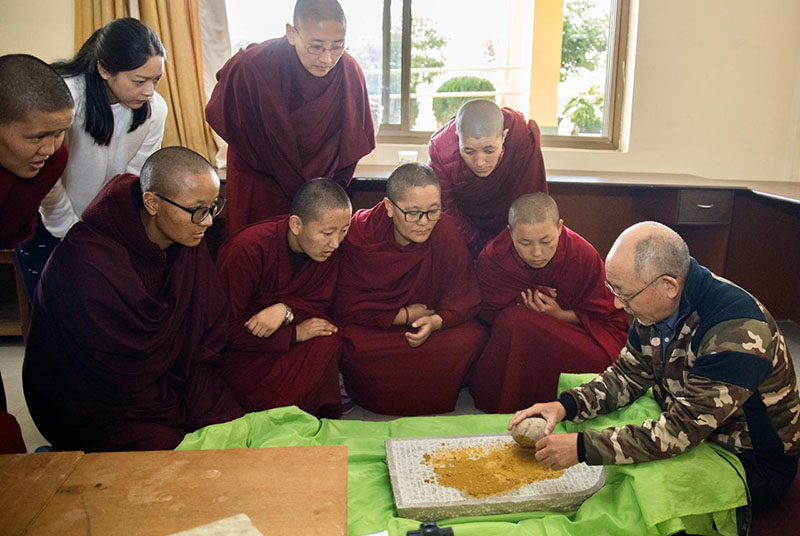 2. Dr Dawa demonstrates how to grind the minerals and precious substances.
3. The nuns listen and watch attentively.
4. Traditional pestle-and-mortar and grinding stones.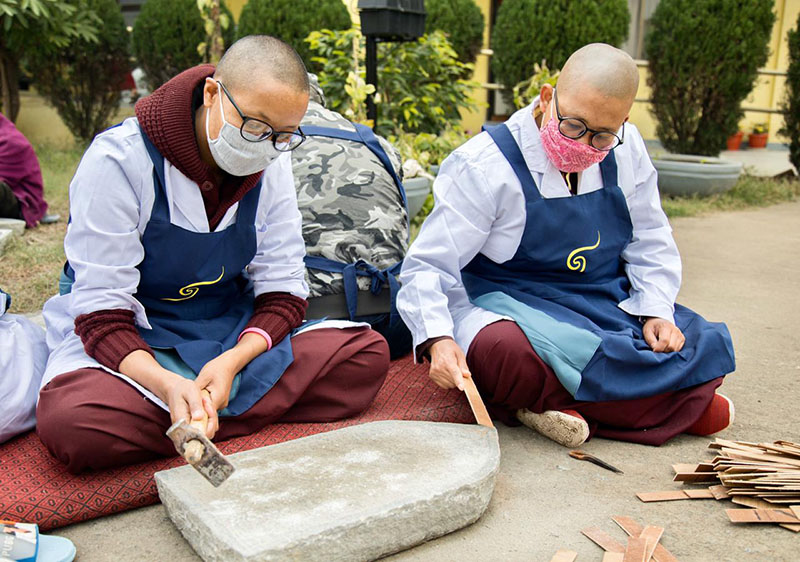 5. Preparation of equipment.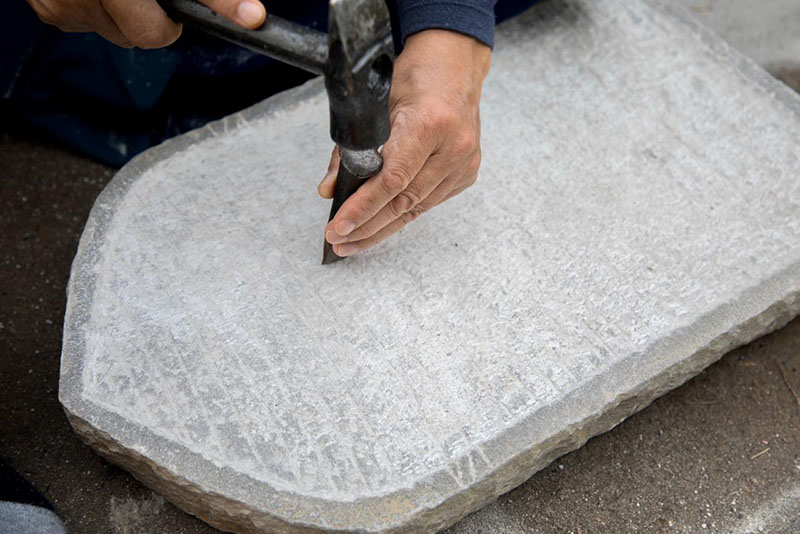 6. Preparing the grinding stone.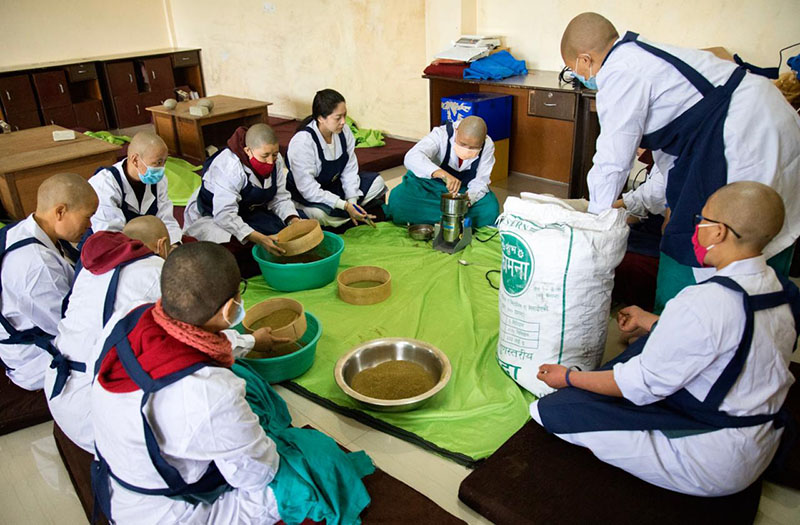 7. Distributing ingredients for grinding and sifting.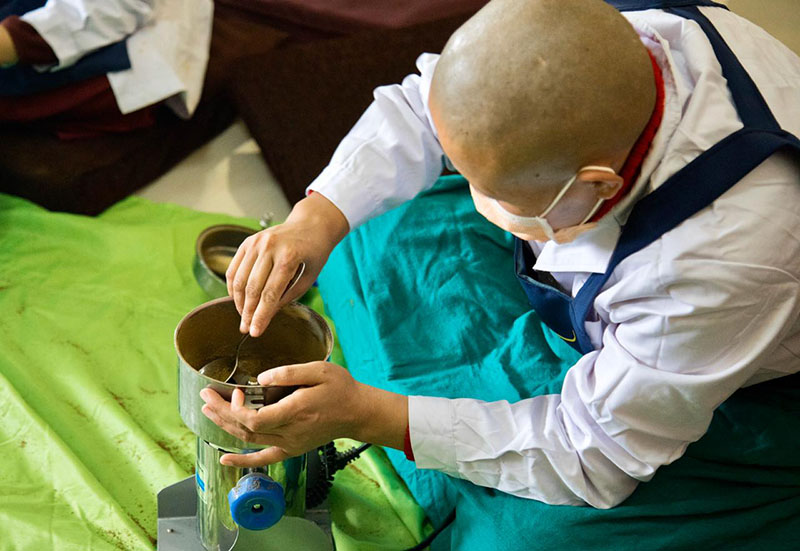 8. Using an electric grinder.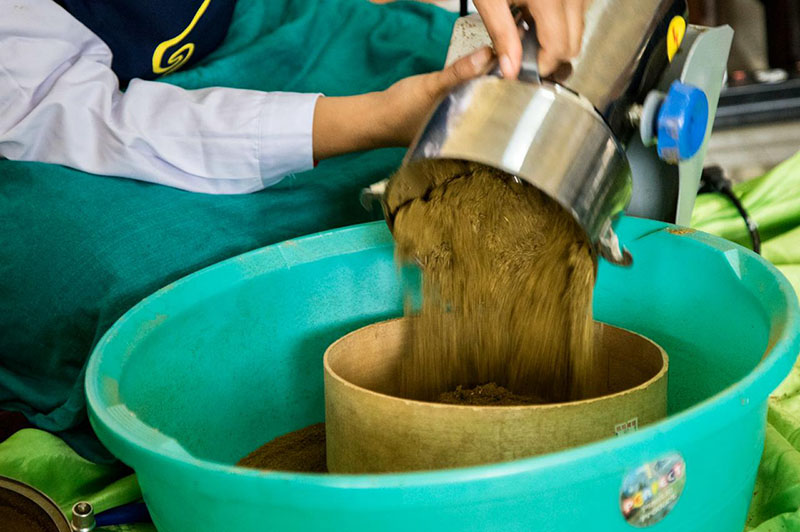 9. From grinder to sieve.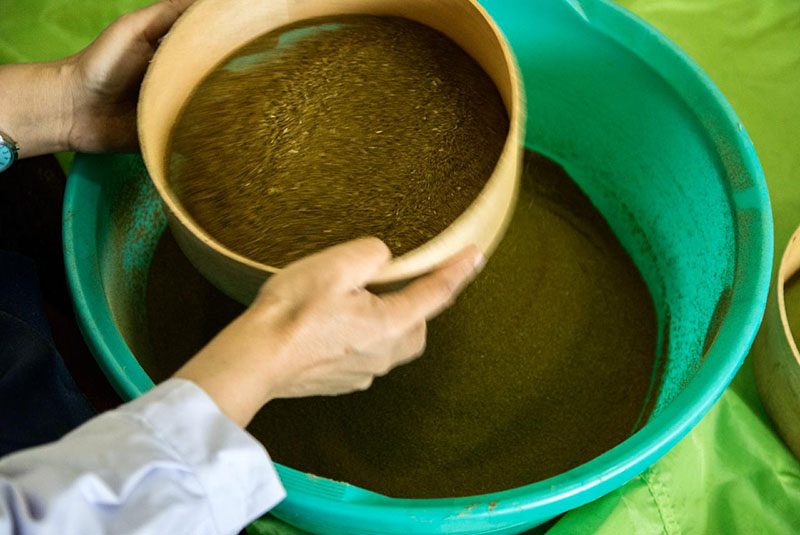 10. Sieving.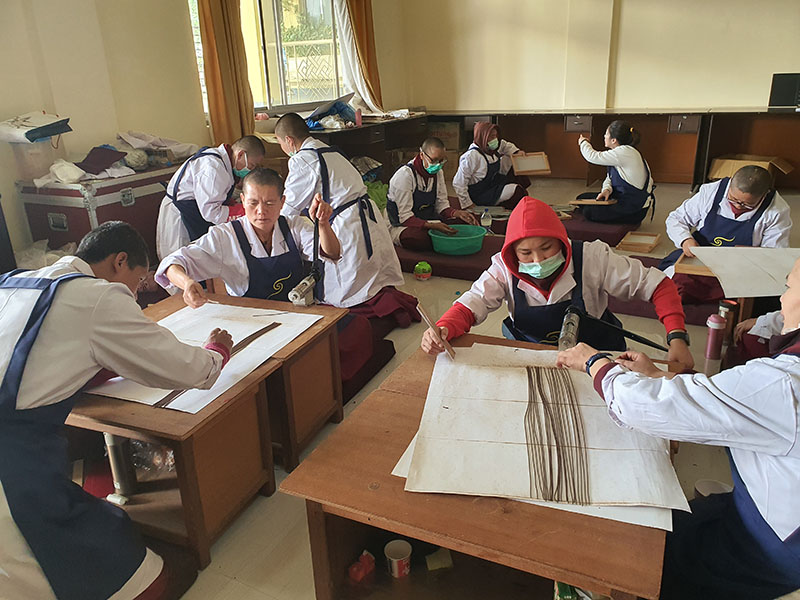 11. The machine pipes out long strings of incense.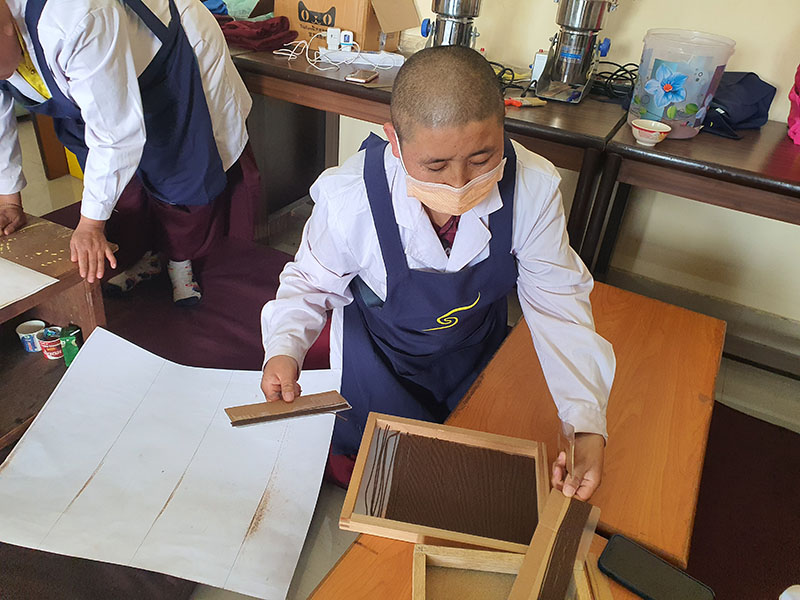 12. The strings of incense are carefully divided into three and placed on wooden racks.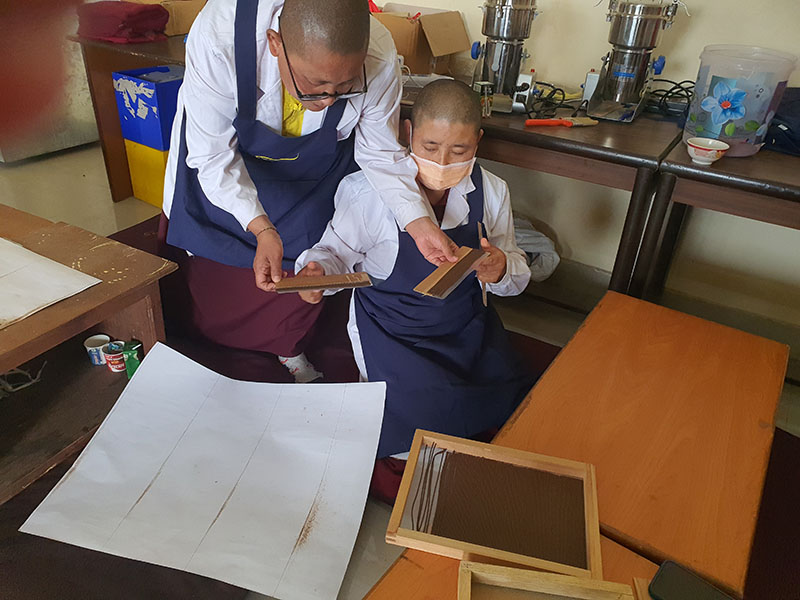 13. Transferring the incense carefully to the drying box.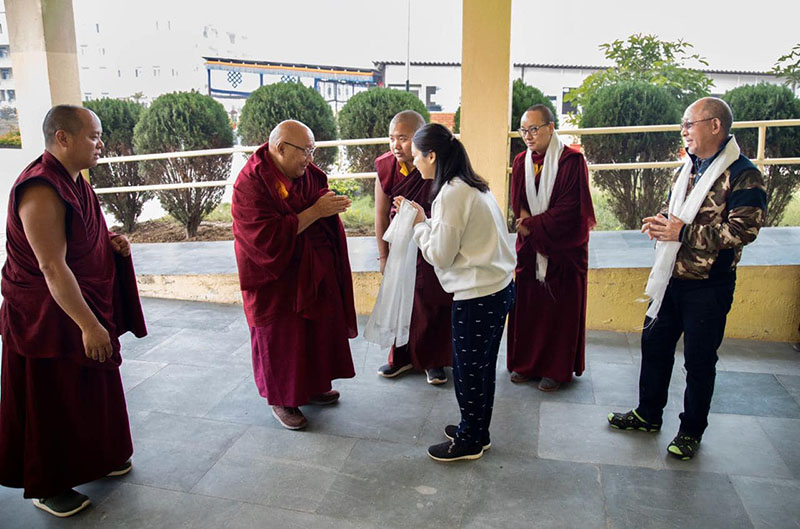 14. Ven. Khenchen Lodoe Donyo Rinpoche arrives to visit the project.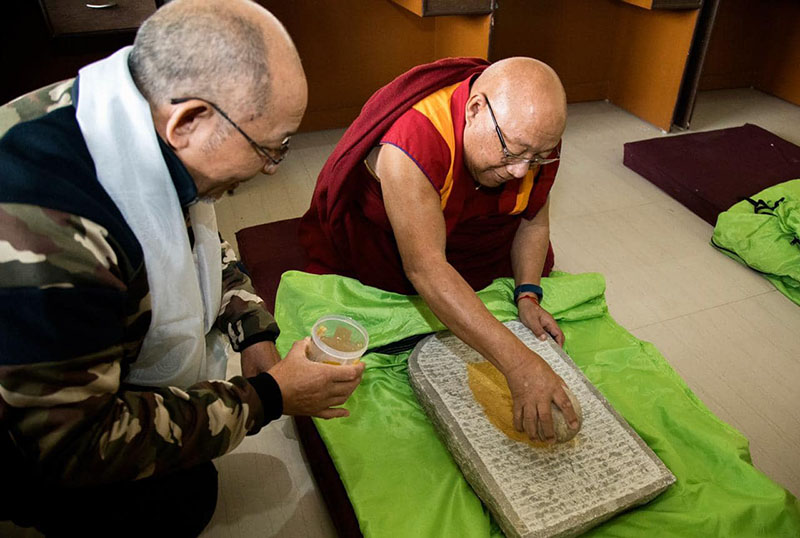 15. Khenchen Lodroe Donyo Rinpoche visits the project.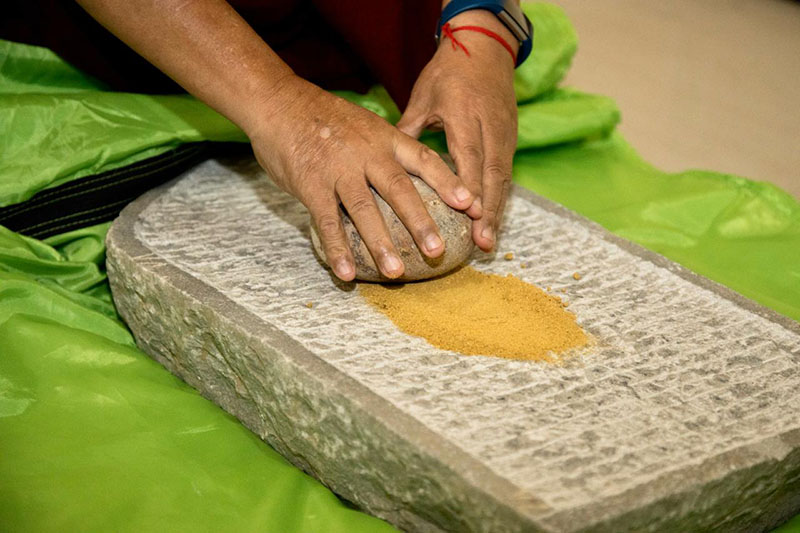 16. Khen Rinpoche grinding ingredients.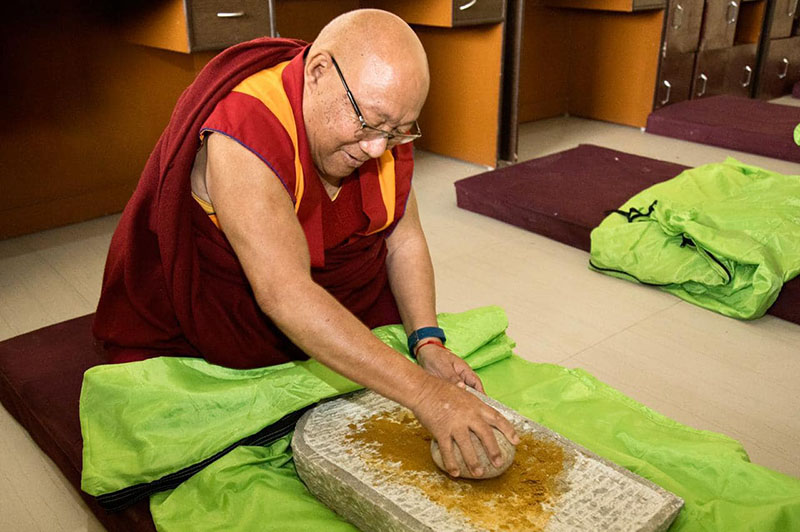 17. Khen Rinpoche working energetically.