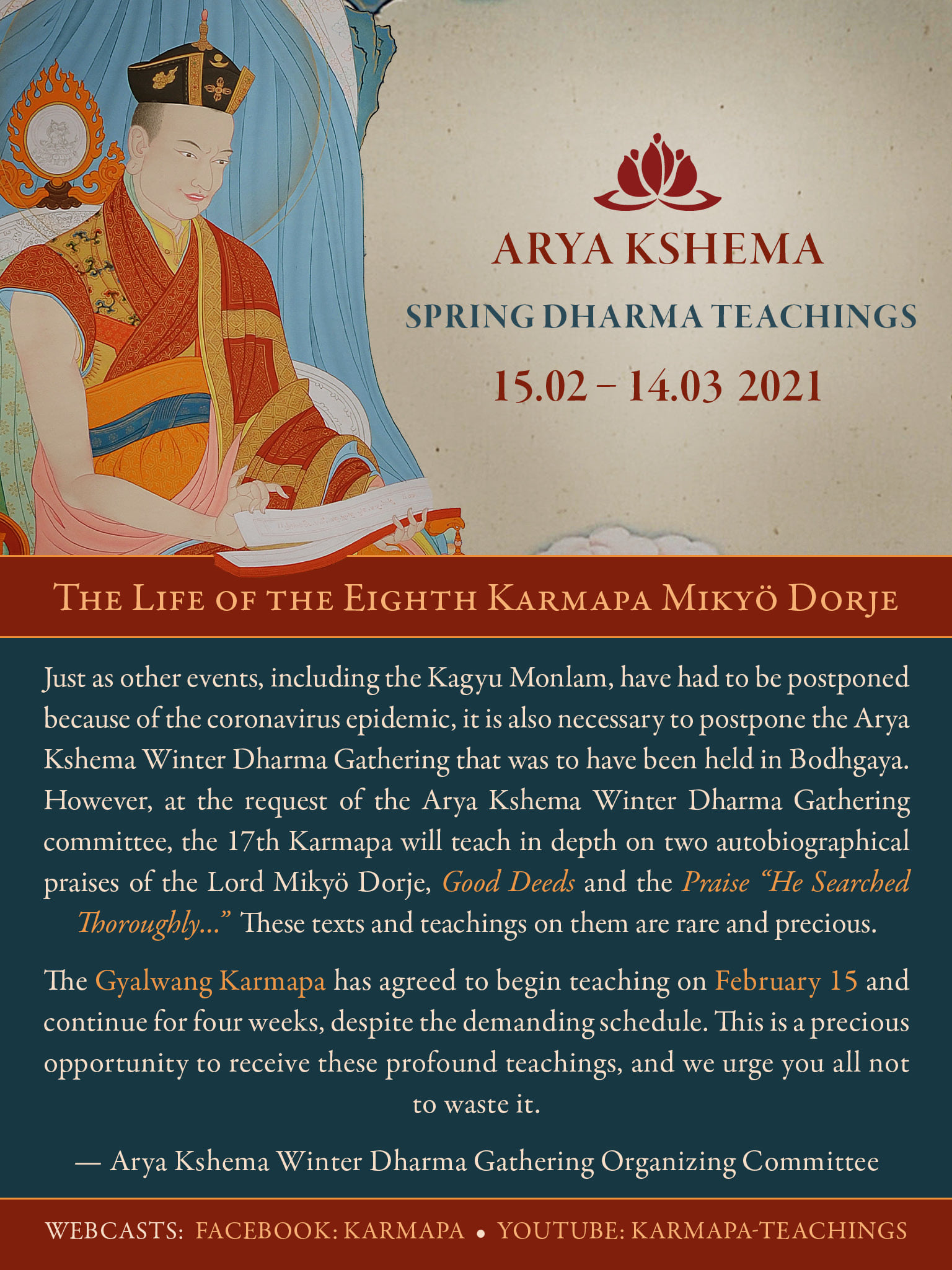 Spring Dharma Teachings
Vietnamese
Spanish
Korean
French
Portugese
Polish
Chinese
Tibetan
English
Russian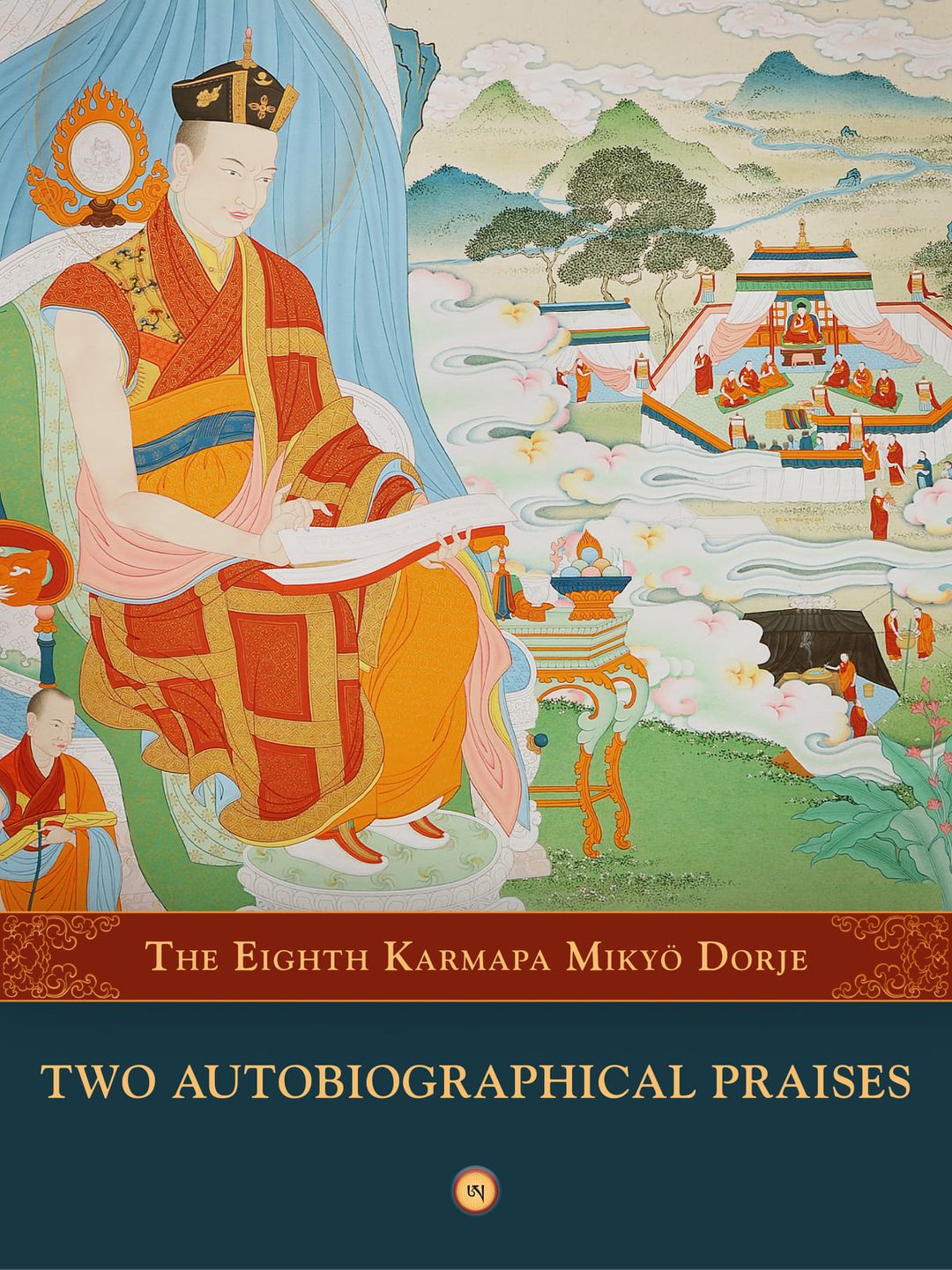 Two Autobiographical Praises
There are many accounts of the Eighth Karmapa Mikyö Dorje's life and liberation, both written by himself and by others. Among them, this book contains two praises he wrote of himself, Autobiographical Verses of Karmapa Mikyö Dorje Called "Good Deeds" and The Praise "He Searched Thoroughly…"

Good Deeds gives an account of his life by recounting thirty-three of his good deeds. At that time, he was one of the greatest lamas of the Dakpo Kagyu, and this is one of longer among his autobiographical works in verse. There is a commentary on it by Sangye Paldrup. The Praise "He Searched Thoroughly…" teaches nine different points about his life. It is included in the prayer book compiled by Situ Panchen Chökyi Jungne, and there is a complete explanation of it in Pawo Tsuglak Trengwa's Dharma History: A Feast for the Learned.


This ebook edition of these two texts was prepared for the 2021 Arya Kshema Spring Dharma Teachings for the Seventeenth Gyalwang Karmapa's teaching of these two texts. We hope to publish the commentaries on these two texts soon.


After 900 Years: The Karmapa Revamps Education for Kagyu Nuns
For the first time in the 900 year history of the Kagyu lineage, the 17th Gyalwang Karmapa held the Arya Kshema Winter Dharma Gathering for Kagyu Nuns, an event that heralded a series of educational improvements for the nuns. In this video, the Karmapa shares the origins of this event, and his vision and hopes for the Kagyu nuns.
The First Arya Kshema Winter Dharma Gathering for Kaygu Nuns was held at Tergar Monastery, Bodhgaya, from Jan 20 to February 2, 2014.